For lovers of exotic locations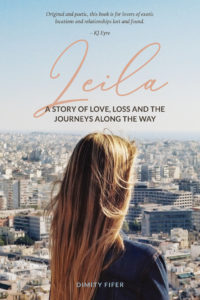 It's always a good day when something I've been working on for a client transforms from a manuscript into a polished book. With its intriguing mix of prose and poetry (mainly haiku) and lifelike dramatic scenes and romantic encounters, Leila is a book that stands out in the crowd for its sheer originality. Author Dimity Fifer's real-life experiences in her role as a hard-headed negotiator in the tough world of international relations brings more than a dash of realism to this intriguing story. I recommend you check it out.
Leila is available as a Kindle Edition on Amazon.com.au.
And, if you're looking for an editor, you can contact me at info@kjeyre.com